There is no such thing as a perfect profession, is there? All jobs have challenges of its own. One example of group of professionals that gets a lot of misconceptions about what they do are graphic designers. Sometimes they're funny, but most of the time they're quite annoying. Anyone who aspires to become one should know the struggles of graphic designers and be prepared to face these challenges.
One of the struggles of graphic designers that is being stated in the image below is that people assume your job is easy to do.
Do you know that after finishing a masterpiece, the probability of revision is high enough for you to lose your energy? That is, if you don't enjoy what you do.
Here are the 9 struggles of graphic designers: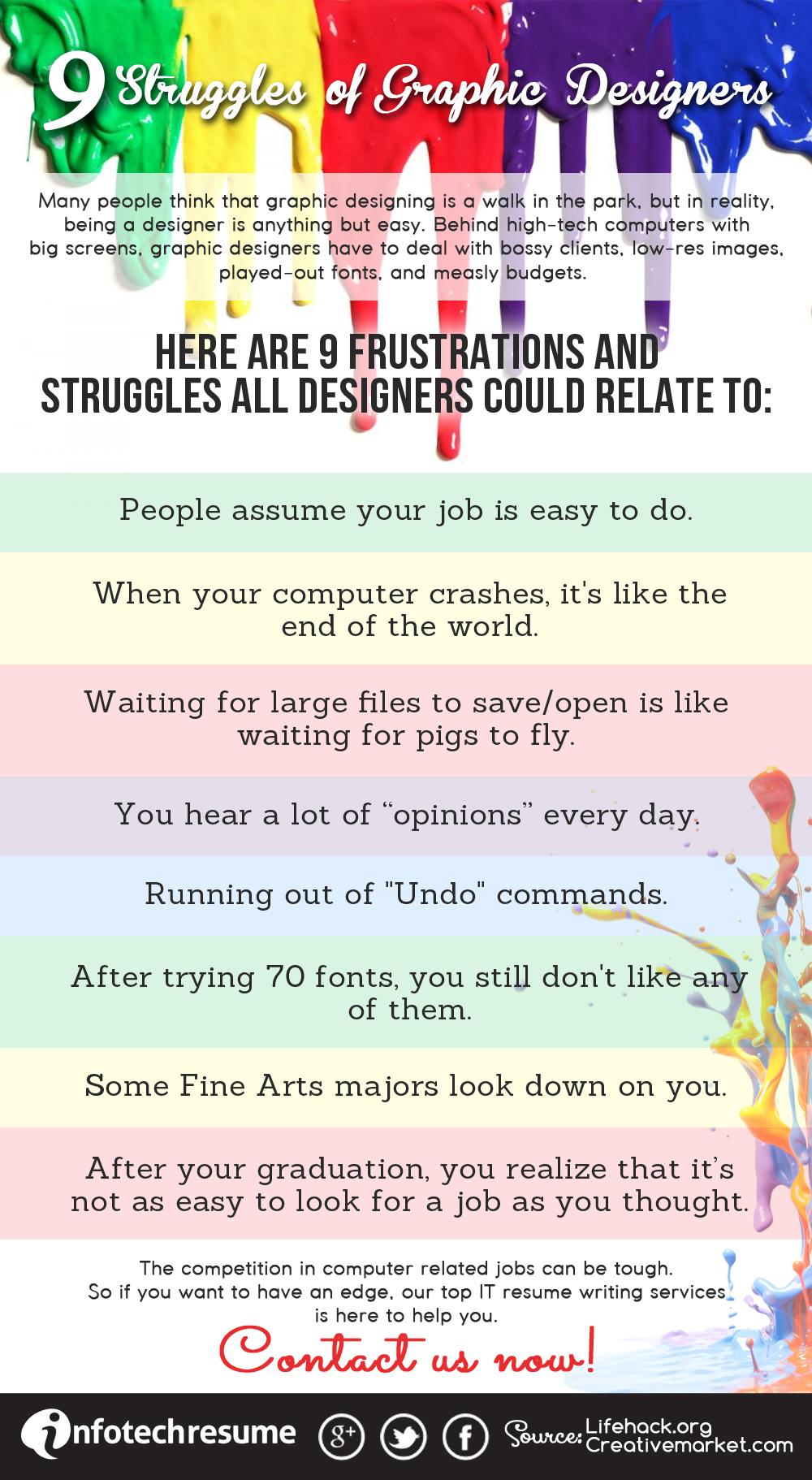 Someone will always find something to say about another person's line of work; thus, it's also common for one person to make the wrong assumptions about other people's jobs. The most important thing to do is to respect each other's line of work, for all professions have different types of difficulties.
Download a copy of this infographic here.