to prove how we deliver and work with our clients.

Margaret is a gem among stones. Out of all the self-professed IT resume writers I've talked to, she's the only one who really understands even if I speak jargons. Her firm is small, but her expertise is better than big competitors. I'm glad to have worked with her.

Got the job thanks to Margaret. She did a great job presenting my tech skills and abilities. Will recommend her to any IT job applicant like me.

Service is fast and good. I would recommend to anyone

I was doubtful at first, but the resume worked! Margaret is easy to talk to and has done a great job with my resume. Will refer Infotech Resume to my friends.

I had a hard time creating my own resume. I suck at telling my own story and my sister can't understand my words for they are too technical. Luckily, a friend of mine referred Margaret. She translated the jargons and crafted my resume as if she knew me better than myself. I hope she expands Infotech Resume soon so she can help more tech geeks like me. Thanks again!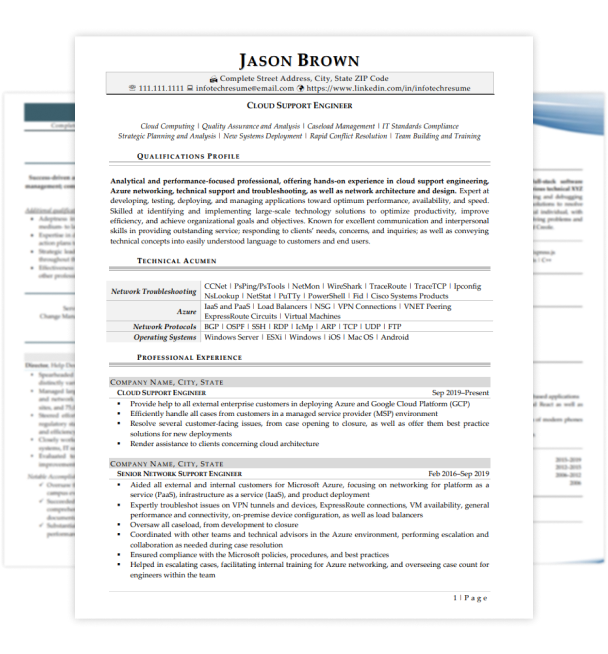 Let's unleash the best version of your resume today.