Landing a job is possible when you optimize your resume with key skills. This isn't just about shooting random skills to your profile. You have to strategically highlight what you're capable of doing and how you deal with work. Thus, knowing what skills to add to resume is necessary to pass the screening and proceed to the hiring process.
Top Skills to Put on a Resume
Due to the unprecedented effects by the pandemic, many changes happened especially in the work industries. Most sectors have begun enforcing work-from-home or remote work setups. Because of the global crisis, employers are stricter in hiring candidates to ensure that the operations remain smooth-running. With this in mind, hiring managers look for potential employees who have what it takes to take on the position they need to fill.
As a job seeker, you have to include the right skills in your resume to win the job application. Here are the top 10 skills you need to impress potential employers.
Computer skills
Technical skills
Organizational skills
Communication
Customer Service
Social skills
Transferable skills
Leadership
Management
Time Management
Further, in the IT industry, it's expected that you have the technical skills. So we made a shortlist of the key skills that you can include on your resume.
Data Management
Business Analysis
Productivity Software
Scrum and Agile Proficiency
Technical Reporting
Work Scheduling Software
Debugging
Back-end Development
Network Structure and Security
Front-end Development
Having these skills gives you an edge to progress on your career journey. Thus, when you plan to take on the first step to another job opportunity, don't forget to highlight the things you're good at, especially if those are needed for the position you're eyeing for. To effectively do this, categorize them based on the two types of skills–soft and hard skills. Doing so helps hiring managers assess if you're worth an interview invite.
What are Soft and Hard Skills?
Being skilled helps you get a job; hence, employers seek skilled applicants. No recruiter would hire someone who doesn't have the basic skills needed for the job. Thus, you have to zero in on both your soft and hard skills since they have equal importance. Having these skills lets you have the leverage in the industry because they are needed to deliver quality work.
Soft Skills
Soft skills are how you do things. This is related to personality traits, people skills, aptitude, and creative abilities. These skills can be developed over time through life experiences. It's an advantage to emphasize these because they make potential employers that you can help the team flourish not only with your technical skills but also interpersonal aptitudes. Here are some examples of soft skills.
Communication
Creativity
Critical Thinking
Process Improvement
Flexibility
Leadership
Conflict Management
Innovation
Commitment
Project Management
Initiative
Multitasking
Research Solutions
Integration
Accuracy
Ability to Work Independently
Emotional intelligence


Hard Skills
Hard skills talk about the expertise you've acquired from formal education, training programs, and professional experience. These skills are more on the technical aspects and highlight what you can do. Here's a list of top hard skills helpful for IT jobs.
Computer Skills
Encryption Algorithms
Authentication Systems
Risk Assessment
Cryptography
Virtual and Host-Based Firewalls
Software Revision Control Systems
Android Development
iOS App Development
Web Architecture and Development Framework
Angular and Node Apps
Cloud Architecture
Storage Management
Networking Communication
Cloud Middleware Technologies
Cloud Applications (JSON, Rest, and RPC)
Data Engineering
Programing Languages (Perl, Python, Java, and Ruby)
Agile Methodologies
Statistical Analysis
Types of Computer Skills to Add to Resume
With the continuous progress of technology, applicants are expected to be on top of the game. Thus, having the ability to work with various technologies is a must. More so, knowing the different types of computer skills is essential in writing a resume tailored to IT.
Software skills
Software skills enable you to efficiently operate computer programs and applications. If you're applying for IT-related jobs, it's helpful if you have software skills such as:
Java
PHP
MySQL
SQL
HTML
JavaScript
C++
Python
iOS/Swift
Ruby on Rails
Hardware skills
Hardware skills deal with the ability to physically use a computer. It's as simple as, but not limited to, turning on and off the computer. It includes the know-how of basic functions of a computer. Some examples of hardware skills are:
Hardware Development, Analysis, and Testing
Desktop Management Interface
Cloud Management
Network Configuration
WAN/LAN
Technical Support and Troubleshooting
Network Security
Check this sample resume.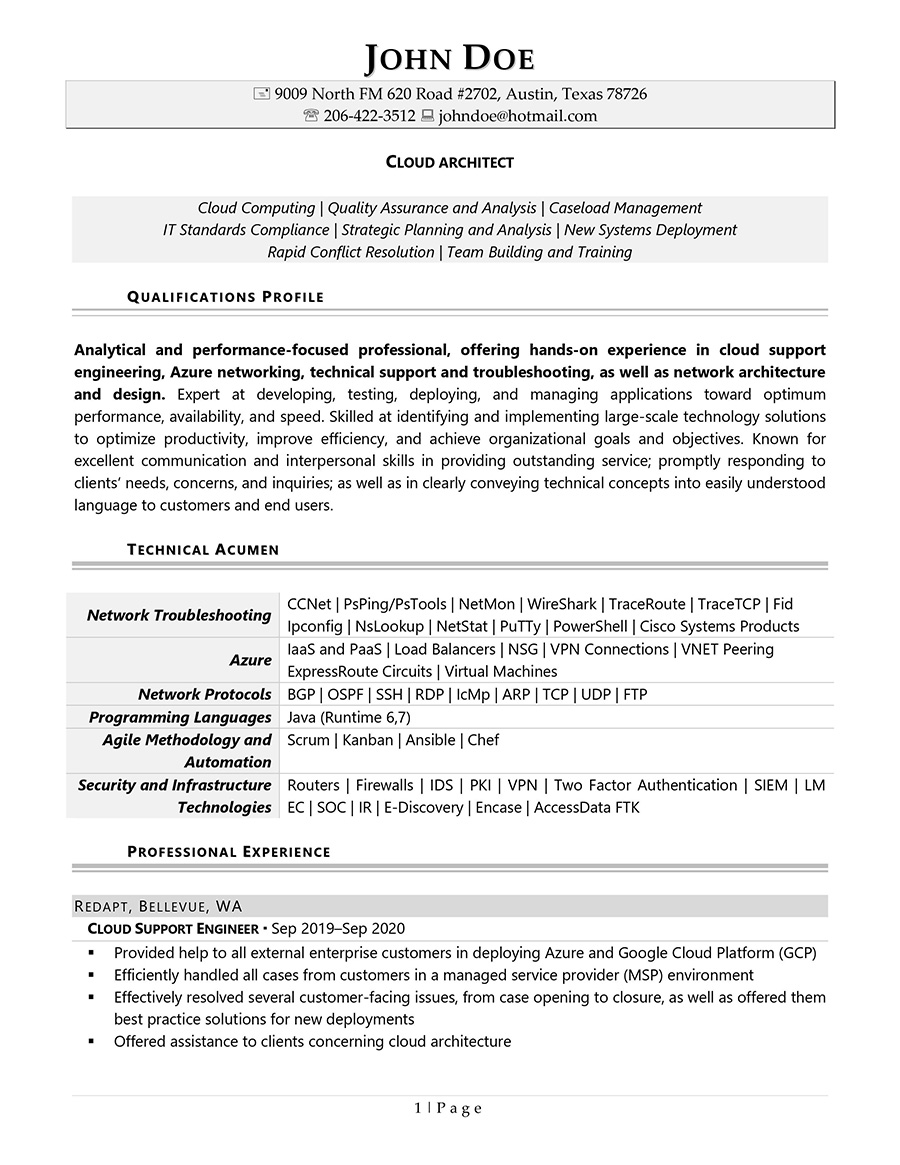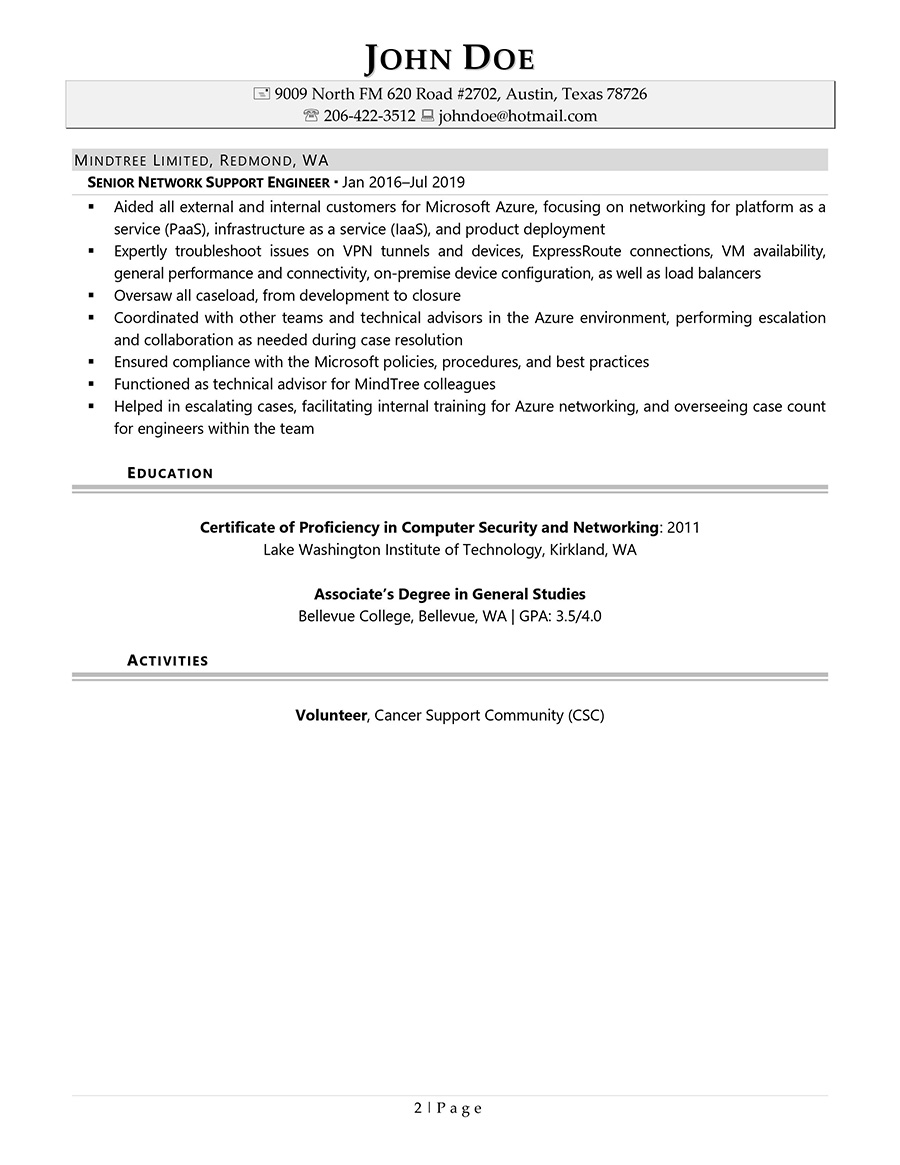 How to List Computer Skills on Resume?
Listing computer skills goes a long way. It's important to do it efficiently in order to get the attention of potential employers. Thus, consider these three points in adding key skills to your resume.
Be relevant.
Before listing skills in your resume, search about the company and consider the skills and qualifications stated in the job posting. It's great that you have a lot of skills. However, there's no need for you to include all of them in your resume. Be relevant and mention only what's aligned with your target job. This way, you can interest hiring managers to give you a shot.
Highlight key skills.
Pepper your resume with skills related to your target job. There are three sections where you can highlight them. First, feature your skills on the top portion of your resume. This is ideal for those who are changing careers or fresh graduates. Second, write a separate section to group your soft and hard skills. It's a way to highlight your qualifications, especially if they are relevant to the job. Third, include your top skills under the professional background section. Doing so helps strengthens your job experience. It would also be great if you'll include those skills in your cover letter.
Be specific.
Listing skills in your resume is important. However, it should be specific. For example, instead of "computer skills," write "fluent in coding language." Doing this stresses what you can bring to the table. Make sure to quantify your qualifications. Provide specific instances where you exhibited a skill and how it went. Use targeted keywords to increase the chance of advancing to the hiring process.
Skills Employers Look for an Employee
All employers search for candidates who are equipped in the field. Thus, if you want to land your dream job, you have to have the skills they seek from job applicants. The competition now is getting fiercer in the field of IT because of the continuous advancement of technology. Because of this, you need to showcase that you're the best candidate by proving that you have the skills and the knowledge about the latest trends.
To give you a head start know the qualifications employers expect from you. To help you, we have listed some of the skills expected from employees in the IT industry.
Programming Languages
Data Structures
Open Source
Security
Machine Learning
Debugging
UX/UI
Front-End and Back-End Development
Cloud Management
Agile Development
HTML/CSS
CSS Preprocessors
JavaScript
Word Processing
Graphic User Interface (GUI)
Git/Version Control (Github, Gitlab)
Search Engine Optimization (SEO)
Application Programming Interface (API)
Adobe Creative Suite (Photoshop and InDesign)
Content Management Systems (CMS)
Responsive Design Principles
Mobile and Web Development (e.g. iOS, Android)
Upgrade Your Tool by Knowing the Skills to Add to Resume
Making a skill-focused profile could be challenging and tricky. You have to decide what soft and hard skills are most effective to put on your resume. Plus, choosing what software and hardware skills to highlight takes time to ensure that they'll interest potential employers.
Despite all these, there's no need to worry because Infotech Resume can help you optimize your tool. You can check some of our resume samples to guide you. However, if you want a less-hassle way, let us help you tailor your profile. Our writers are experts in the tech field and equipped in resume writing.
Want to increase your chance of landing your target job? Wait no longer, let us aid you to step up your game. Contact us now.