One of the most important parts of your resume is your introduction statement. As your elevator speech, this should help you show and tell what you can offer and why the hiring manager must opt to invite you for a job interview. Hence, writing a notable one boosts your chances of leaving a good first impression.
However, you don't need to force yourself to write your resume introduction paragraph first. In fact, it's best to get to it once your entire file is done. This way, it'll be simpler for you to choose the most vital things you want to highlight at the start of your resume.
As IT plays a key role in our everyday lives, it's certain how cutthroat this field is. In fact, the US Bureau of Labor Statistics projects that among all occupations, IT would grow the fastest from 2019 to 2029.Thus, knowing how to properly present yourself as an adept job candidate will surely help you stand out from the rest. Besides, you want to make sure your readers will spend time looking at your resume until the end, right? To do that, start with a striking intro.
This guide will let you know the best tricks on how you can write the best introduction paragraph to help you receive a job interview and land your dream job in no time.
Choosing the Right Way to Start Your Resume
Based on your level and your job search goals, you must choose the most fitting way to start a resume. Here are three common options you can choose from.
Career Objective
Also called as a resume objective, this type of an introductory paragraph is best for job seekers writing an entry-level resume or applying for an entry-level role. A good introduction paragraph is usually 2-4 sentences long, tailored to a specific post and addressing the requirements set by the employer stated in the job posting. This is also best for those who have little to no work experience.
Qualifications Summary
If you're aiming to land a job in a different field, you can use this type. You can use a bullet-point style to show a glimpse of your skills and feats suited to your job application. This part helps you highlight your skillset over your experiences.
Professional Profile
This is a brief outline of your key strengths, skills, and experience record. As a seasoned IT pro, you can opt for this so that employers can have a great sense of your top skills and see if you're fit to fill in the role.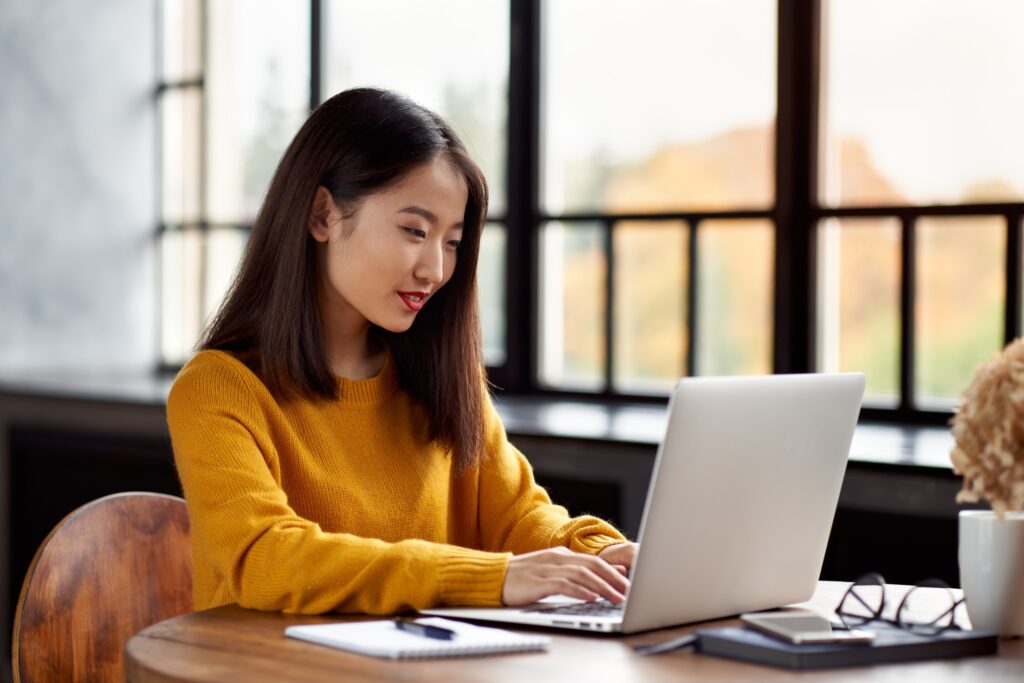 How to Write an Introduction Paragraph for a Resume
Now that you're aware of the introduction paragraph format you must use, it's time for you to know how you should go about it. Heed these best tips!
1. Write the rest of your resume first.
Again, start with writing other parts of your resume before getting to your intro. This will let you pick out the most crucial points of your details and come up with a short yet strong pitch of yourself.
2. Check the job description.
It's also useful that you tailor your resume to each job you're applying for. This helps you leave a good image to hiring teams and firms as they can see you've put in effort into writing your resume. You can do this by checking the job ad again so that you can focus on what they're looking for. Plus, since most firms now use applicant tracking systems or ATS in screening resumes, it's best for you to use resume keywords found on the job ad so that you can beat the system.
3. Collect details relevant to your job application.
Once you're done with the rest of your resume parts, choose and compile the ones you want to highlight in your intro. These must be the most impressive and relevant details from your career.
4. Stick to a brief yet strong intro.
What can make you unique as an IT job candidate is when you can state how you'd be able to add value to the company by showing them how the job means to you. So, aside from using action words and apt keywords to arm your resume for the ATS, show how worthy you are to be considered for the job.
Now, you might be asking: How long should an introduction paragraph be? The best length should be not more than 3-4 sentences.
You may also check out this blog on adding IT skills on your resume for additional tips in action.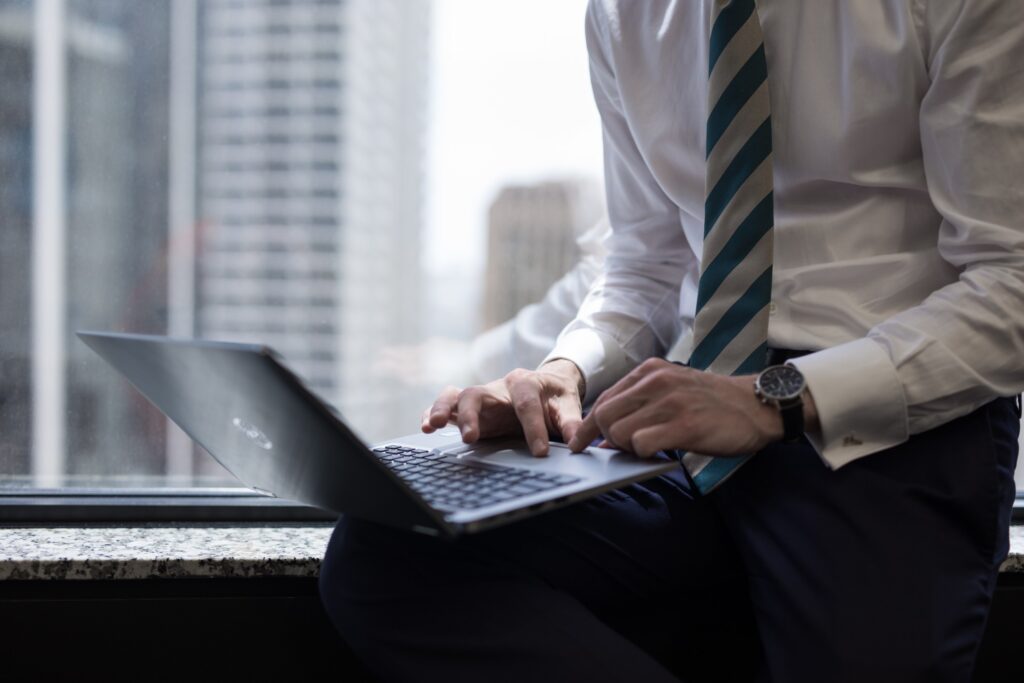 How to Make a Good Introduction Paragraph for an IT Resume
Aside from picking the best introduction paragraph structure for you, you must also learn how to write a resume meant for an IT role.
Create a list of your top job goals within the IT field.
Weigh and pick your best traits you must state in your intro.
Cite your relevant IT triumphs and other feats.
Be clear on how you can bring value to the company.
Tailor your IT resume intro to each job you're applying for.
Samples of Introduction Paragraph Statements for an IT Resume
Need some good samples of IT intro styles you can use? Check these out:
Introduction Paragraph Sample #1:
Team player with outstanding data analysis skills, research skills, and communication skills with strong computer science background, interested in the role of Data Scientist with ABC Company, Inc. Armed with 4 years of experience and strong ability to effectively communicate complex technical ideas.
Introduction Paragraph Sample #2:
Results-oriented network engineer seeking work in a similar role with XYZ Corp., coming with technical competence and 5 years of experience suited to provide installation, configuration, and standard maintenance of IT networks.
Introduction Paragraph Sample #3:
To gain an opportunity as a Cyber Security Response Specialist at JKL Tech to apply technical security expertise and solid IT background for complex, cross-domain classified networked environments.
Introduction Paragraph Sample #4:
Fresh graduate with a degree in Software Engineering looking to apply skills in software development and testing, deployment, and support using agile development processes. Possess strong ability to turn complex requirements into reliable software for customers' and clients' delight.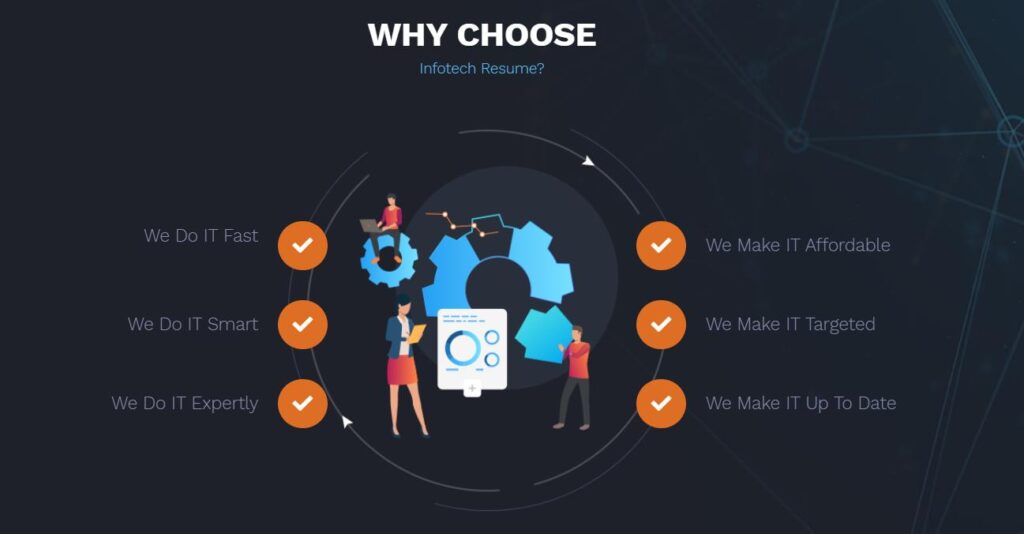 Ready to Kickstart Your IT Career?
As you do your best to project your qualifications to the hiring manager in your job application, you know how tough yet fruitful it is as you write your resume introduction paragraph. This can make or break your chances of landing a job interview, so you must not ignore this part.
If you're having a hard time learning how to craft your own, let our team of career experts do the work. Hire our best IT resume writing services today and see how we can help you land your dream job less the stress of writing and editing your job search tools! You may also contact us so we can assist you with your job search needs better.