When writing resumes, you want to include as much as possible all the skills, accomplishments, and job responsibilities related to the position you're applying for. The goal here is to beat the applicant tracking system (ATS) and impress the hiring manager. Let's say your resume passed the ATS and you were shortlisted for the position. Yet upon seeing your resume, the hiring manager wasn't impressed. Why do you think is that?
Despite your efforts to carefully craft your resume, you might have overlooked a small yet very important consideration. When writing your resume, sometimes it's the little details that matter the most — like the use of the proper resume tense. This detail can make a difference when trying to impress the hiring manager.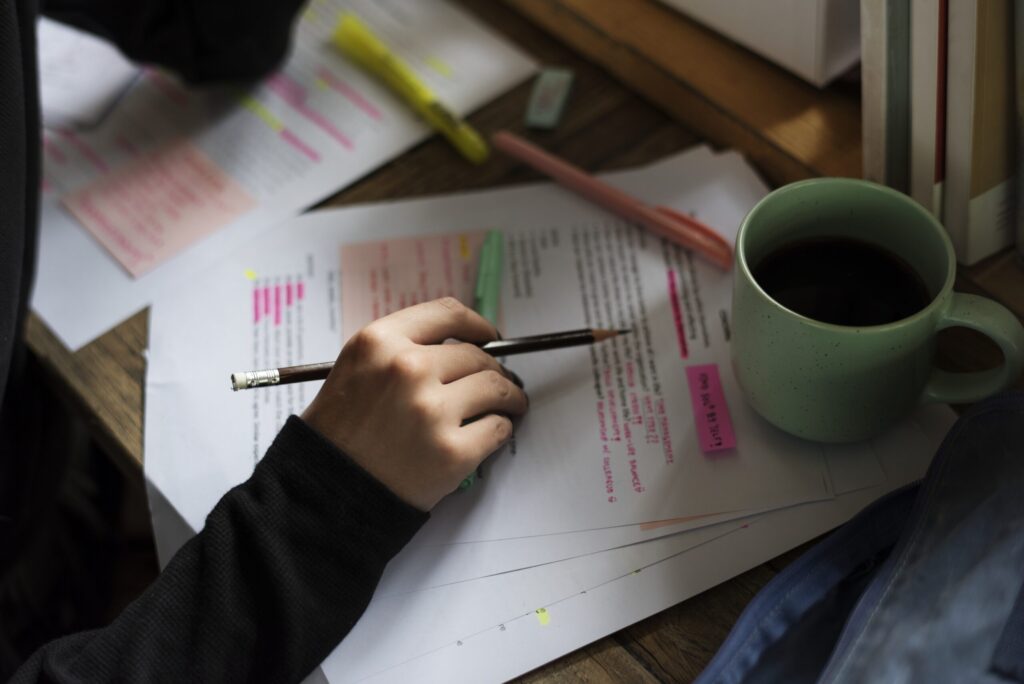 The Importance of Resume Tenses
We were taught in our grammar classes when to use the past, present, and future tenses. It is an integral and basic lesson in the proper construction of sentences. Using proper tenses in sentences and conversations promotes effective communication.
In resume writing, using the proper resume tense is more important than you think. It shows your character as a job seeker. Knowing when to use a verb tense entails consistency and attention to detail. Choosing the right resume tense will make sure your document is professional and easy to read. Furthermore, it will help prevent confusion on the hiring manager's part.
Tenses to Use in Your Resume
Let's have a quick recall of the tenses.
Present Tense: Use the present tense when describing the work you are currently at. You may also use present tense in your resume summary to describe your current position.
Past Tense: Use this tense in listing job roles you had in the past and are no longer doing.
Future Tense: This tense is rarely seen in resumes. Future tense indicates what you want to achieve in a specific role or company. For instance, future tense can be used when students apply for educational internships.
How to Choose the Right Resume Tense
You can actually use both the past and present tenses in your resume. However, doing so can be tricky since they might cause confusion to your readers. The key here is, therefore, consistency. So, how will you achieve that? To help you write an impressive resume, heed the following tips: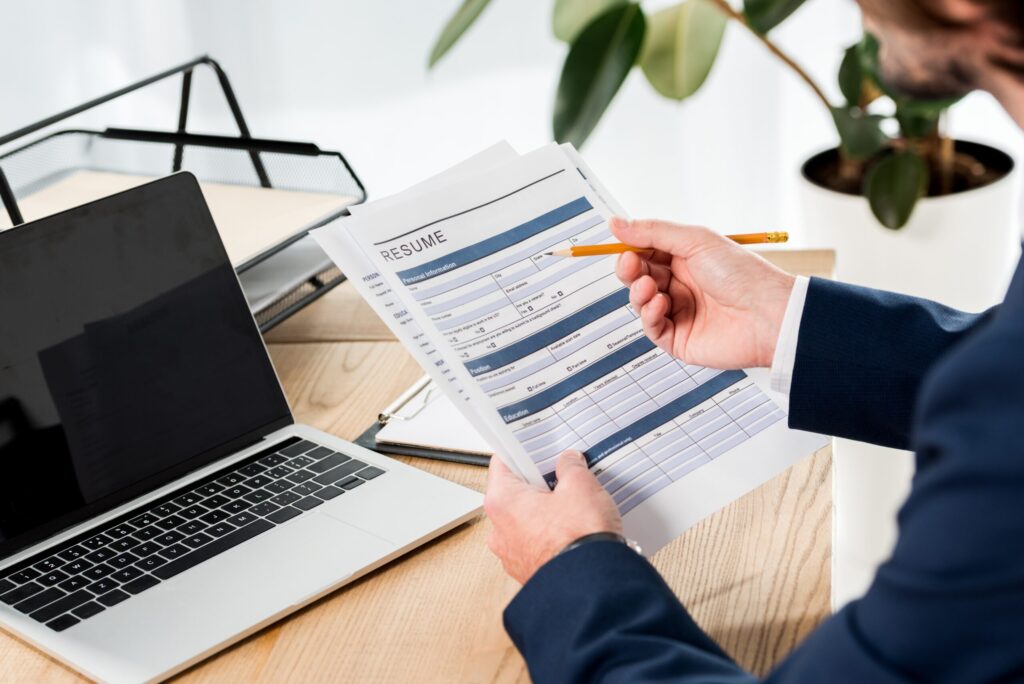 1. Use past tense for past jobs.
One tip to look out for is that most part of your resume should be in the past tense. A large space on your resume will likely describe past work experiences. Hence, list all previous job duties, skills, training, and accomplishments in the past tense.
On the other hand, if you don't have past work experience, you can include extracurricular activities, volunteer positions, and internship experiences you had but are no longer a part of. If you have just graduated from college, any activities you participated in during college would remain in the past tense.
2. Use present tense for current job positions
Use present tense on your resume when describing something you are currently doing and participating in. You can write your current position in present tense, too. An indication where you should use present tense is when the date range in the listed position ends with "Present."
If you are writing a resume with little to no job experience, you may include volunteer projects or extracurricular activities that you're still involved in and mention them in the present tense.
For fresh graduates writing their resume, any activities you participated in the past would remain in the past tense. However, if you are mentioning your work with an organization that you are still a part of, it's best to use the present tense.
The career summary or profile summary of your resume should always be in the present tense, too. Here's an example of a profile summary.
A fresh graduate with a degree in software engineering looking to apply skills in software development and testing, deployment, and support using Agile development processes. Possess strong ability to turn complex requirements into reliable software for customers' and clients' delight.
3. Avoid combining present and past tense
As noted before, consistency is key when it comes to your resume. You'll want your resume to be well-organized and uniform. It helps the recruiter to easily follow your work experience. Hence, it can sometimes look confusing to have both present and past tense for a position that has basically the same job title but different roles.
When you have both past and present tenses in the same company or position, group the present-tense bullet points at the top of the entry and all of the past-tense bullet points at the end. With this, you might want to consider adding "Key Achievements" for the position where you'll likely to mix past and present tenses. List the past-tense bullets under this section to make things even clearer for anyone reading your resume. Below is an example you can follow.
Software Engineer | XYZ Co. | March 2020 - Present
• Develop, test and deliver high-quality code and software applications
• Analyze and resolve reported software issues efficiently and accurately while adhering to internal software management standards and procedures
• Participate in code reviews and contribute to the design of software enhancements and new products

Key Achievements:
✓ Refactored the software structure for an online chat service, reducing overhead costs by $4000 per month.
✓ Developed and implemented novel software tools. Increased automation and efficiency levels by 35%.
✓ Trained more than 50 individuals in handling software development cycles, as part of their induction processes.
List of Past Tense Resume Verbs
Instead of using common past tense phrases like "served as," "responsible for," "duties included" or "actions encompassed," try the following verbs:
| | |
| --- | --- |
| Analyzed | Accomplished |
| Delivered | Developed |
| Expanded | Founded |
| Implemented | Improved |
| Increased | Volunteered |
List of Present Tense Resume Verbs
Here are some examples of resume action verbs—categorized by skill type—in the present tense that you can use to highlight your current responsibilities and skills:
Management Skills
If you want to demonstrate your management skills, you can try the following present tense verbs:
| | |
| --- | --- |
| Analyze | Administer |
| Attain | Assign |
| Contract | Chair |
| Coordinate | Consolidate |
| Delegate | Develop |
| Distribute | Outsource |
| Plan | |
Organizational Skills
To demonstrate your organizational skills, try:
| | |
| --- | --- |
| Arrange | Approve |
| Classify | Compile |
| Collect | Create |
| Execute | Dispatch |
| Implement | Generate |
| Manage | |
Technical Skills
To demonstrate your technical skills, use the following:
| | |
| --- | --- |
| Assemble | Build |
| Compute | Calculate |
| Devise | Design |
| Engineer | Fabricate |
| Maintain | Operate |
| Process | Program |
If you're still confused with which resume tense to use, it is safer to keep every verb in the past tense. Even in cases where present tense may be more appropriate, past tense is never wrong. Nevertheless, always remember to keep things simple and consistent when writing your resume.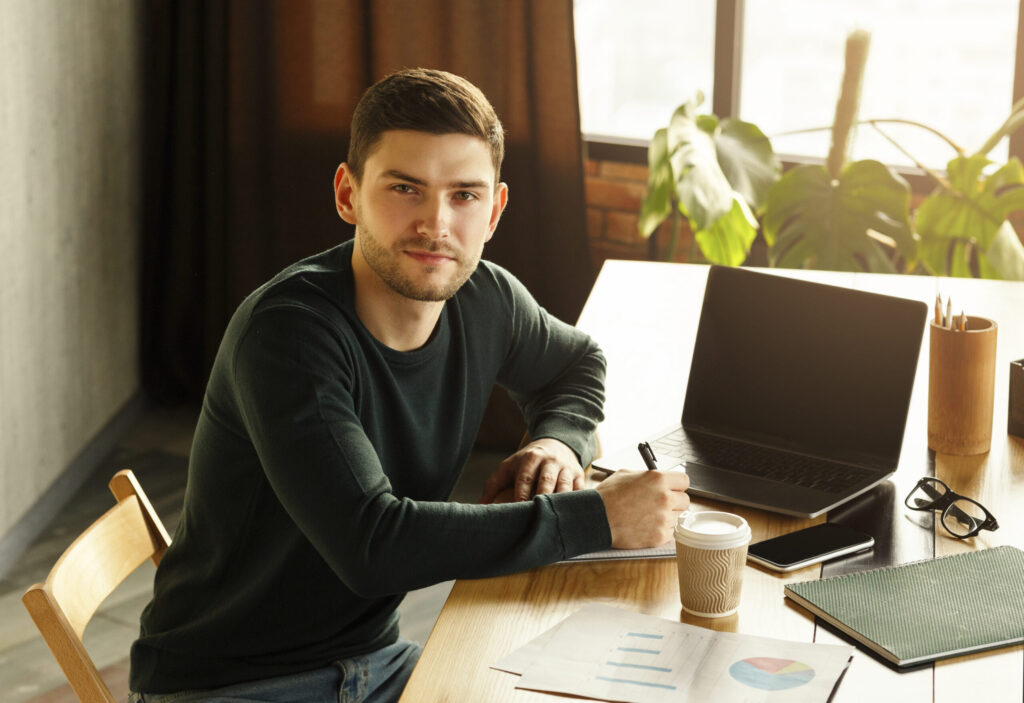 Let Us Help You Jumpstart Your Career
If you're having a hard time learning how to craft your own resume, let our team of career experts do the work. Hire our best IT resume writing services today! You may also contact us so we can assist you with your job search needs better.