One of the academic requirements before we complete our degree and embark on a career in the professional world is the internship program. Through this initiative, we have the opportunity to apply the knowledge we have learned as well as obtain skills and work experience in a span of a couple of months. Moreover, candidates who had a complete internship experience have the higher chance of getting the job over other applicants, according to the Job Outlook 2020 Survey conducted by the National Association of Colleges and Employers (NACE). Further, if your prospective employer notices your work ethic and competencies, you can turn your internship into a full-time job!
All these said, it's important that you also focus on landing an internship position. However, what would be the first step toward your internship? Of course, by preparing and submitting an internship resume. As we go through this article, we'll discuss the necessary details to include on your resume as well as effective tips on how to write yours that stands out among other aspiring candidates planning to advance their career in the IT industry. Plus, we'll share with you how your internship resume should look like through our internship resume examples below. Read on.
What is an Internship Resume?
An internship resume is a job application tool used by college students, usually senior students, when looking for a temporary position in a company or organization in order to gain hands-on experience in their chosen fields. Unlike other resumes, it focuses on and highlights an individual's skills, education, academic credentials, and other strengths and abilities rather than their work experience.
That being said; it's crucial to underscore the accomplishments you've achieved so far in different areas of your life. Further, demonstrating your competencies, uniqueness, and relevant skills on your internship resume can help you score an internship at your dream company.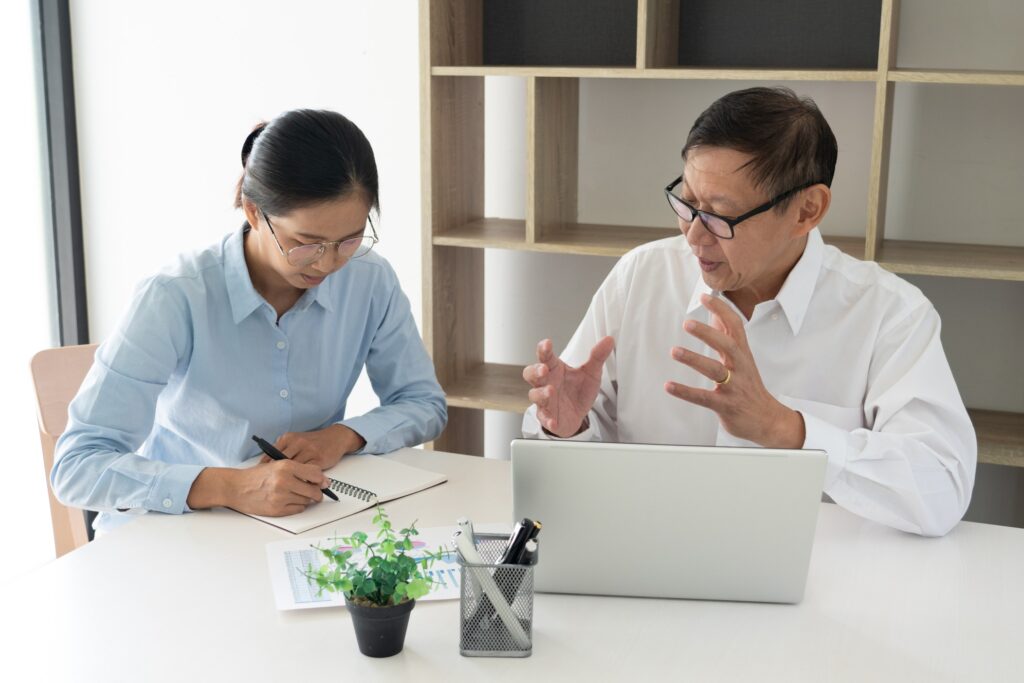 What to Include in an IT Internship Resume
Given that you don't have extensive work experience to showcase, it could be really challenging to write an internship resume. Hence, you'd ask yourself, "What should I include in my internship resume?" Fret no more! Below are the important details you should include on your resume to secure an internship position.
Contact Information
Along with your full name on the header section, make sure to put your contact information such as your complete mailing address, phone number, and email address at the top of your resume. You may also include your LinkedIn profile URL and website, if there are any.
Expert Tip: Avoid using unprofessional and embarrassing email addresses if you want to get the selection committees' positive response.
Career Tag / Specific Internship Position
Right after your contact information, write down your specific target internship position. Doing so lets hiring managers and recruiters know what position you are applying for. Plus, they would get an impression that you are a goal-oriented individual.
Qualifications Profile / Summary / Resume Objective
Just like any other types of resumes, it's also crucial to highlight your knowledge, skills, and abilities as an individual despite having no work experience. Maximize the use of this section by mentioning your strengths and competencies, addressing the requirements set by the employer in the job posting. If you speak more than one language, including them under this section is highly encouraged.
Nevertheless, take note that a good summary section is usually 2 to 4 sentences long. This length is enough to catch the hiring managers' attention at a glance, gearing toward the specific internship position.
When writing your summary statement, emphasize what the employers want and not the other way around. Instead of telling the employers what you want from them, focus on the qualifications that hiring managers are looking for in a potential candidate. Show them how you are the perfect fit for the position.
To give you an idea, here's an example of an effective summary section for your IT internship resume:
"Highly motivated, detail-oriented, and performance-focused individual, interested in pursuing an internship position to effectively utilize knowledge and skills in the information technology field. Knowledgeable of software development, programming, and technical support; as well as IT best practices, methodologies, and principles acquired from academic pursuit."
Note: You may also check out our blog on Writing an Effective IT Resume Introduction Paragraph for additional tips and examples.
Skills
Presented after your summary profile, you can showcase your IT industry-specific skills and transferable soft skills that are relevant to the internship position you're aiming under this section. Including such resume keywords can increase the chances of getting your internship resume noticed by hiring managers. In addition, putting industry jargon in your application tool will help you beat the company's applicant tracking systems (ATS).
Below are some examples of soft and hard skills to include on your resume:
| | |
| --- | --- |
| Soft Skills | Hard Skills |
| Communication | Cloud Architecture |
| Creativity | Agile Methodologies |
| Critical Thinking | Data Engineering |
| Leadership | Web Architecture and Development Framework |
| Conflict Management | Virtual and Host-based Firewalls |
| Innovation | iOS App and Android Development |
| Time Management | Authentication Systems |
| Cross-function Collaboration | Cloud Middleware Technologies |
| Ability to Work Independently | Software Engineering |
| Decision Making | Network Configuration |
Related Post: Boost Your Profile with the Skills to Add to Resume
Education
Since you're applying for an internship position, hiring managers will initially assess your qualifications based on your academic background and credentials. Hence, make sure to incorporate all the details needed. These include complete name of your degree and course title, grade point average (if you earned 3.5 and above from your other degrees, if there were any), and expected completion or graduation date; as well as the honors, scholarships, awards, and recognition you've received.
Mentioning your relevant coursework and academic activities and affiliations under the education section is a plus. As for your high school information, it's better to leave it off as it doesn't add value to your application, unless required by the employer. Below is an example of how your education section should look like on your internship resume:
Bachelor of Science in Information Technology ▪ Expected Completion Date: Jun 2022
Name of University, City, State
GPA: 3.5 | Dean's List | National Merit Scholarship Program Recipient
Varsity Player, Name of Sports/Team
Work Experience
Clearly, employers won't expect an extensive work experience from applicants seeking internship positions. However, if you've had previous jobs, including them on your internship resume is highly recommended, whether or not they are related to the internship post. You may leverage your work experience—freelance or full- and part-time jobs—as one of your edges among other candidates, underscoring that you can thrive in a fast-paced and demanding work environment.
Expert Tip: When writing your work experience, list them in reverse-chronological order, putting your most recent job first. Include your job positions, the company names and their locations, and the inclusive employment dates. Additionally, use bullet points when describing your job duties and highlighting your accomplishments.
Certifications and Training
Include all the certifications you've received along with the seminars, training, workshops, and other professional development courses you attended. Do this especially if they have relevance to the internship position you are applying for. Doing so will impress hiring managers that you have the necessary knowledge in the field.
Activities
If you're participating in various community outreach initiatives and volunteer works, you may want to include them. These are supplementary details that will help you emerge from the competition. However, flaunting your hobbies and interests on your internship resume is highly discouraged.
Technical Skills
Since you are seeking an internship in the IT industry, listing all the tools, software, and applications you use and knowledgeable of is strongly recommended as this shows that you are a tech-savvy student. Plus, this can grab the hiring manager's attention that could lead to having your resume picked from the pile of accepted applications.
Expert Tip: You may present your technical skills based on their categories, especially if you have more than 10 entries. This will help you craft a professional-looking, well-written IT internship resume.
Academic Projects
Displaying the academic projects you have handled on your resume, particularly the related ones, can help you take one step ahead of the competition. Instead of work experience, you can highlight such information to score an internship position.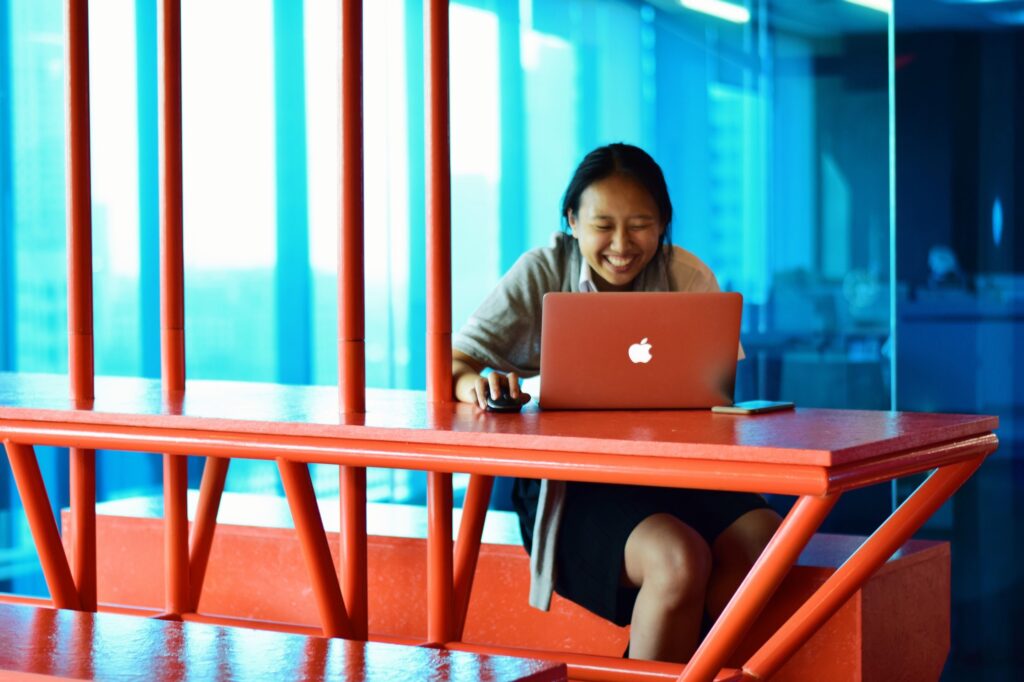 Tips in Writing an Internship Resume
Now that you have learned the important details you should include on your resume, we'll share with you some tips on how to effectively write an internship resume.
1. Seek advice from your network.
Before writing your resume, speak first with your advisors, professors, and friends and family who have knowledge in IT. Ask for their insights on how your internship resume should look like and what you should include as they also have an idea about your qualifications, strengths, and skills.
2. Keep it simple.
You don't have to decorate your internship resume with too much designs and fancy font styles to grab the hiring manager's attention. An easy-to-read, professional-looking resume is already enough to land an interview. Furthermore, since you don't have extensive experience to present, you can keep your resume to a full page. However, make sure to comply with the application requirements set by the employers.
3. Avoid filler words and use relevant keywords.
There's no need to use complicated words and sentences to demonstrate your skills, describe your job duties, and highlight your accomplishments. Putting such terms can make your resume fluff and overwritten, making it difficult to read. Alternatively, you may sprinkle relevant keywords and action words throughout your resume as these will help you get the employer's positive response and beat the systems. Remember that nowadays, aside from human eyes, most companies use ATS to screen a number of candidates applying for the same position. Nevertheless, be mindful of keyword stuffing.
4. Present concrete data and examples.
When enumerating your responsibilities, accomplishments, and contributions, don't forget to use figures and examples. These are easy to remember and have a significant impact to readers instead of listing plain details. Let's say you're a part of a team who participated and won in a competition. It's better to describe how you played a vital role to win the competition as well as the place or rank your team landed than simply stating you're a member of the team.
5. Do not lie.
Do not incorporate lies on your resume just to secure an internship position. Take note that employers conduct background checks on their employees as part of the hiring practices. Thus, don't ever think of writing stories that are not true and factual.
6. Proofread.
Once you're finished writing your application tool, read it for a couple of times to spot and correct errors. These might include grammar mistakes, capitalization issues, inconsistent use of punctuations, and incomplete thought. Proofreading your resume numerous times before submitting to your target company can help keep your resume free from errors and boost your chances of getting selected by hiring managers. Additionally, editing and refining your resume with a colleague is a wise move.
Other Important Reminders
1. Prepare your cover letter.
Aside from your internship resume, make sure to also write a cover letter specifically geared toward your desired position. Some employers require applicants to submit a cover letter as part of their hiring process.
2. Don't include your references.
Professional and personal references are only provided once the hiring managers asked for them. Hence, refrain from putting the phrase 'References available upon request' on your resume. However, on a case-to-case basis, employers already ask for applicant's references along with the resume prior to the screening process. Thus, review the job posting carefully.
3. Save and submit as a portable document format (PDF).
Ready to submit your internship resume? Make sure that it is in PDF version instead of Word file. The main reason is that, when the hiring manager opens your application, the PDF keeps the design and formatting of your resume the way you wrote it in Word document.
Note: You may also check out our blogs on 10-Step Guide to Writing the Best IT Resume and The 5 Most Common IT Resume Writing Errors to Shun to learn more about crafting an IT resume.
IT Internship Resume Example
To show you how an interview-generating IT internship resume should look like, here is a sample crafted by our expert IT resume writers.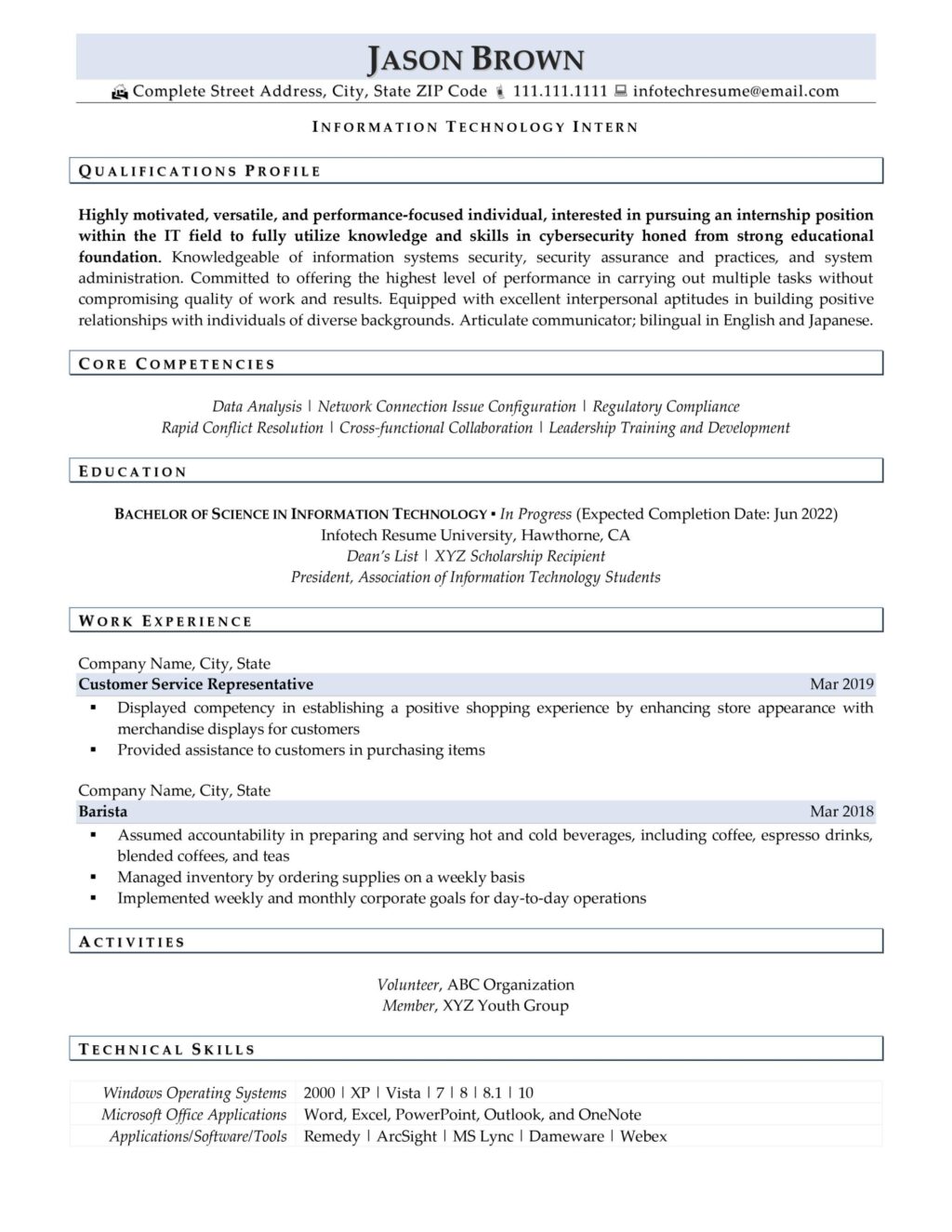 Save yourself a PDF copy of this internship resume example.
Get Help from the Experts!
After discussing the details on what to include on an internship resume and the tips on how to write one, you're now ready to move forward toward your internship journey. However, if you're still struggling and not confident creating your resume, you can always rely on expert resume writers. Check out our IT resume writing services to get started.